Husqvarna Returns To National Enduro
Chaparral Motorsports
|
November 17, 2011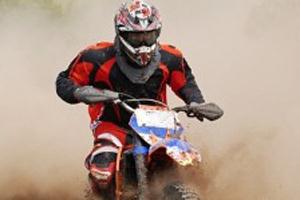 After a year-long absence, Husqvarna has announced that it will be fielding a team for next year's AMA National Enduro Series, returning with an eye on more success this time around.

Husqvarna's bikes will again be handled by Fred Andrews Racing. The team has signed riders Andrew Delong and Jason Thomas to lead the way in the new season.

Delong is the more experienced of the two when it comes to National Enduro, as he raced in the series last year and placed seventh overall. Thomas is coming to the series from the GNCC XC2 class, where he finished second last year.

The team has stated that they have not yet decided on a particular model for the two to ride when the series gets underway. The duo will be testing different bikes all winter long to figure out what they like.

"We are really looking forward to being involved in the Enduro series again in 2012," said team manager Fred Andrews. "Considering all of Husqvarna's history in the series, it is only natural to have two young riders like Jason and Andrew leading team Husqvarna to the front."