Circuit Of The Americas Track Shuts Down
Chaparral Motorsports
|
November 17, 2011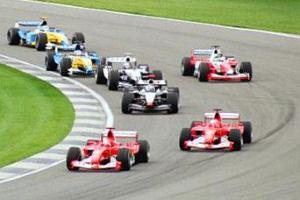 A new potential track located in Austin, Texas, that would hold Formula One and MotoGP events is suspending operations until they can be guaranteed a contract with Formula One.

Construction has begun at Circuit of the Americas, which is a new track that the owners hope to attract major racing to the United States. However, with no guaranteed contract from Formula One for a race in 2012 - and thus no promise of profits - the owners have opted to stop construction on the track until an agreement can be reached.

The plan would be to build and finish the track in time to hold a Formula One and MotoGP race in 2012. These races would generate revenue and essentially put the track on the map. Yet without a contract, Circuit of Americas is putting things on hold until further notice.

"We have spent tremendous resources preparing for the Formula One and MotoGP Championship races, but the failure to deliver race contracts gives us great concern," Bobby Epstein, founding partner of Circuit of The Americas, told Cycle News. Epstein claims that 100,000 fans have already expressed interest in buying a Formula One ticket at the new track.