Davi Millsaps Re-Signs With Joe Gibbs Racing
Chaparral Motorsports
|
November 16, 2011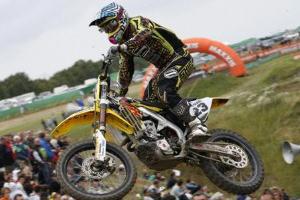 Joe Gibbs Racing has announced that they have found a partner for the newly-signed James Stewart, in the form of returning rider Davi Millsaps.
Millsaps was plagued by injuries last year that kept him off the track for much of the competition, but he's looking to rebound in 2012. Millsaps' new contract will see him compete in the 450cc classes in both AMA Motocross and Supercross.
"[Davi] was riding really well until his knee injury at Red Bud where he led half the first moto," said team manager Jeremy Albrecht. "He is fully recovered from the subsequent surgery and I feel is as prepared as he has ever been starting a new season."
Coy Gibbs, the son of Joe Gibbs and the manager of the racing group's motocross team, echoed Albrecht's sentiment, saying that Millsaps was "really talented" and just needed to avoid getting injured this season.
Millsaps raced for Team Honda throughout most of his career, but parted ways with the team at the end of the 2009 season. He signed with Joe Gibbs Racing in 2010, finishing eighth overall in Supercross and tenth in Motocross.