Toilet Bike Travels 600 Miles
Chaparral Motorsports
|
November 15, 2011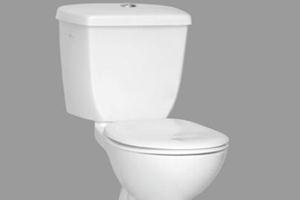 Japanese manufacturer Toto has developed a new bike with perhaps the most unique motorcycle seat of all time - a toilet.
Toto, which usually makes toilets, dipped its feet into the world of motorcycling with a three-wheeled creation that recently traveled for more than 600 miles across Japan - and didn't use any gasoline or electric power to do it. The Neo uses eco-friendly bio-gas fuel, which is made from household sewage and livestock waste, according to Reuters.
"Although the seat of the bike is indeed a toilet, it is not for actual use. The fuel is eco-friendly bio-gas, stored in the tanks on the back," company spokesman Kenji Fujita told the news source. "It's a surprisingly nice way to travel."
Impressively, the motorcycle can travel about 185 miles before it needs refueling and reach a top speed of 45 miles per hour. Toto has no plans to put the bike on sale.
"At first when I saw the bike, I was taken aback. But after riding it, I found it quite interesting," said Ichie Tanaka, one of six people to ride the bike. "It doesn't hurt at all and is actually quite comfortable to sit on."