Ed Krawiec Wins NHRA Pro Stock Motorcycle World Championship
Chaparral Motorsports
|
November 15, 2011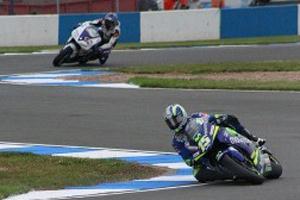 Ed Krawiec may not have won the last race of the NHRA Pro Stock Motorcycle world championship this past weekend, but he ended up walking away with the championship anyway.
The NHRA uses an elimination format that leads to some interesting situations. Krawiec and Hector Arana, Jr. were first and second, respectively, in overall points going into the weekend. The two riders ended up racing each other in the semifinals, but the points standings meant it was effectively head-to-head for the championship. Krawiec came out on top, winning the championship and advancing to the final - where he lost to his teammate, Andrew Hines.
"I think this is really a statement on the season, to end it with an all-Harley final and the championship, and with Willie G. Davidson and the bunch from Harley here to see it," Krawiec told Cycle News. "This championship validates the championship I won in 2008 when I didn't win any races. For Andrew and I to go to the final two races and be winner and runner-up is amazing."
The final standings resulted in Krawiec as the overall winner, Arana as runner-up and Hines taking third place based on his strong performance on Sunday.