Stewart Enters Plea In Court
Chaparral Motorsports
|
November 11, 2011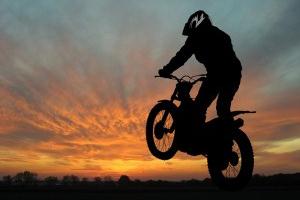 Two-time AMA Supercross Champion James Stewart was in court yesterday to answer for charges stemming from a March 28th incident where James Stewart was accused of impersonating a police officer. The Orlando Sentinel reports that Stewart worked out a plea deal with prosecutors and opted to plead "no contest" to the charges at Osceola County Courthouse in Florida.

Stewart was allegedly riding with a friend when he used a fake siren in order to pull over another vehicle on the highway, apparently as some sort of practical joke. Unfortunately for Stewart, the vehicle contained actual police officers when he approached it.

According to the terms of the plea agreement, Stewart will pay a $500 fine and serve for 75 hours of community service. He was not forced to enter a "guilty" plea and admit wrongdoing because he is a first-time offender, reports the news source. The official charge against Stewart was a misdemeanor.

Stewart had a rough season in 2011, with a number of crashes on the track and his well-publicized arrest off of it. The rider recently signed with Joe Gibbs Racing for next year and will look to start 2012 off with a clean slate.