Custom Bike Show Returns As Part Of Progressive Tour
Chaparral Motorsports
|
November 10, 2011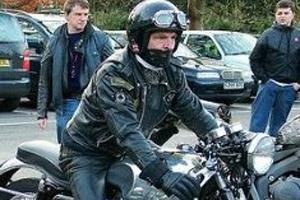 The Progressive International Motorcycle Show is a traveling event that has stops at 12 locations across the country. Last year, the event was paired with the Ultimate Builder Custom Bike Show, and organizers recently announced that the custom competition will be returning this year.

Beginning with the show's first stop in San Mateo, California, the Progressive show will feature a section filled with custom bikes from some of the top designers in the country. Four winners will be chosen at each show in a variety of categories, and the best designs chosen will go to the final stop on the tour at Daytona Bike Week, where they'll compete for the title of best overall.

"Following the tremendous success of last year's Ultimate Builder Custom Bike Show that saw more than 300 bikes compete, we are thrilled it returns this year for all 12 stops on the tour," said Progressive International Motorcycle Shows Brand Director Kerry Graeber. "This head-to-head motorcycle matchup offers attendees a chance to see hundreds of truly amazing motorcycles valued at more than $20 million. Attendees will also have the opportunity to meet the artists who create these unique designs and even vote for their favorite."