Zero Announces Changes For 2012 Electric Lineup
Chaparral Motorsports
|
November 9, 2011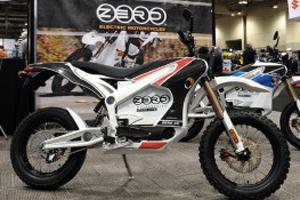 Zero Motorcycles has quickly made a name for themselves as one of the top brands when it comes to electric motorcycles, and the company recently revealed that they're not sitting on their hands when it comes to next year's model lineup.

The brand says that they've pushed their electric technology even further, producing bikes that can go more than 100 miles on a single charge. The models have been overhauled for next year, with brand-new battery packs and regenerative braking that allows them to hold charges for longer. The bikes are no slouches in the performance department either, with a top speed of 88 miles per hour.

"The 2012 model line is truly game changing. It marks the first time in history that riders can actually own an electric motorcycle that is capable of exceeding 100 miles of range on a single charge," said Scot Harden, VP of Global Marketing of Zero Motorcycles. "Every model in the lineup goes faster, further and is more fun than ever before. These are not concepts. In less than three months, riders can see and purchase 2012 models at authorized Zero Motorcycles dealers."

Street models include the Zero S and DS, while off-road enthusiasts can go for the Zero X or MX. There is also an XU adventure bike that bridges the gap between street and off-road.