Honda Debuts New Models
Chaparral Motorsports
|
November 9, 2011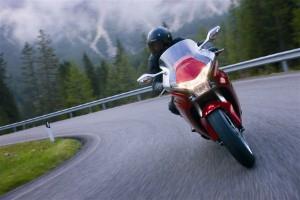 Honda has debuted part of its new lineup of motorcycles, many of which are set to go on sale next year. While most models are getting minor facelifts, the VFR1200F street motorcycle will be getting a major update for 2012.

The big new feature for the VFR1200F is the addition of traction control, which should substantially improve the handling of the bike. Honda also did work on the model's dual-clutch transmission, which is notable for eliminating the use of a shift or lever. Honda says that the bike's software has been upgraded to more intelligently recognize the correct shift points.

Engine power has been boosted to increase the amount of torque available in the 2000-4000 RPM range. Riders will also notice a redesign seat and instrumentation panel, a larger fuel tank, and a brand-new color option - "candy blue."

The company also announced the return of the CB1000R and CBR250R, as well as the Silver Wing and Ruckus scooters. All models except the Silver Wing are getting new paint options - the Ruckus will now be available in red and white, while the CB models will have a red/white/blue scheme.