Kawasaki Names Dan Fahie As Replacement For Fisher
Chaparral Motorsports
|
November 8, 2011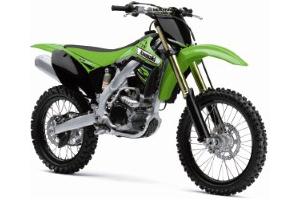 Kawasaki has announced a new replacement for outgoing team manager Mike Fisher, who unexpectedly left the Monster Energy team despite winning the AMA Supercross and Motocross championships with Ryan Villopoto.
Fisher left under mysterious circumstances, releasing a statement that seemed to hint at personal reasons for leaving the team, although not explicitly saying so. Fisher was not thought to have been fired, as his success on the track spoke for itself.
Now, a new manager will be taking the reigns of the championship team, with Team Green announcing that Dan Fahie would be taking over. Fahie holds an engineering degree and has a long history in road racing, including serving as crew chief for three AMA Supersport championships - Tommy Hayden in 2004 and 2005 and Roger Lee Hayden in 2007.
Fahie then went to work for Kawasaki at their headquarters, where he eventually became involved with the Monster Energy team, serving as racing development supervisor.
"Dan is a great fit for our supercross/motocross program," said Reid Nordin, Monster Energy Kawasaki senior racing manager. "His strong engineering background and team management skills will help keep Monster Energy Kawasaki as one of the elite teams in the paddock."