Veteran's Day Charity Ride Raises Money For Veterans In Illinois
Chaparral Motorsports
|
November 7, 2011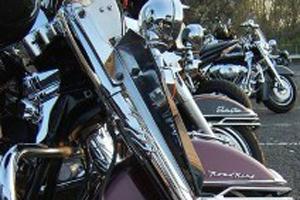 Veteran's Day is coming up soon, and to honor the men and women who have served for their country more than 2,500 bikers - veterans and supporters alike - participated in the 13th annual Manteno Veterans Ride last weekend. The charity ride, which takes place just outside Chicago every year, raises money and collects gifts for the Manteno Veterans Home, according to the TribLocal. This year the governor of Illinois, Pat Quinn, spoke to the riders before they donned their motorcycle helmets and embarked on their journey.

"We need to take good care of all those who have borne us the battle," Governor Pat Quinn said at the opening ceremony for the charity ride, according to the news source. "All of those riding today and making generous donations on this wonderful mission, we thank you from the bottom of our hearts."

More than thirteen years ago, a few veterans who rode together every year on this holiday decided to make their destination the Manteno Veterans Home to spend time with other veterans. That aspect is still a big part of the event, as guests and riders are encouraged to visit with the residents of the home.

The charity ride is sponsored by the American Veterans Motorcycle Riders Association, and all sorts of bikes were there - from street bikes to cruisers to touring motorcycles, according to MotorcycleMonster.com.