"Sons Of Anarchy" Stays Close To Home
Chaparral Motorsports
|
November 7, 2011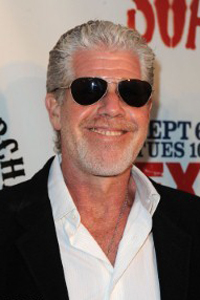 Many motorcycle riders are fans of the FX drama "Sons of Anarchy," which dramatizes the trials and tribulations of an outlaw motorcycle gang. While the characters on the show may be controversial, there's no doubt that it shows off some cool bikes and has a gripping plot line.

The show is also notable in the California area for being one of the few television shows that shoots locally. With Hollywood as the epicenter of the entertainment industry, one would assume that many shows would shoot in Los Angeles.

However, when it comes to on-location TV shows (those that aren't staged on a set), many opt to pick up and move elsewhere, usually to reduce the budget of the show, reports the Los Angeles Times. However, with much of the show set in California, the producers opted to remain based in Los Angeles - and it's not uncommon for LA residents to see fictional motorcycle clubs from the show riding around the freeways.

"In most cases, we find just about anything we need to shoot here in L.A.," location manager Gary Kesell told the news source. "We can double for anywhere - even Northern Ireland," referring to a plot line in the show that takes place in Belfast.