Rossi Breaks Silence On Simoncelli
Chaparral Motorsports
|
November 7, 2011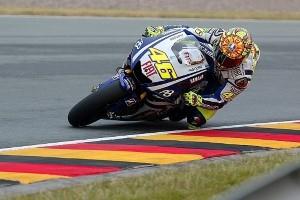 Of all the riders in MotoGP, perhaps nobody was closer to Marco Simoncelli than former world champion Valentino Rossi. Both riders were from Italy and had grown to be good friends over years of racing together. When Simoncelli was killed in an accident that also involved Rossi, the Ducati rider withdrew from the public eye and didn't speak to the media about the incident.

Rossi was at the press conference before the final Grand Prix in Valenica, however, and spoke about the tough few weeks he's been having.

"It's been a difficult week, difficult moment for sure from Sunday and I try to stay as much with possible with Paolo [Marco's father] with all the family of Marco, that are my good friends," Rossi told Cycle News. "Also his mother and his sister. And the feeling in Italy was, I think, unbelievable, and great for Marco, because a lot, a lot of people remember him from all the part of Italy and demonstrated that [they] like a lot what Marco is doing in the track and out of the track."

Rossi went on to say that the upcoming race had a "strange" feeling hanging over it, but admitted that it would be the "best way for remember Marco."