Hayes Comments On Upcoming MotoGP Debut
Chaparral Motorsports
|
November 4, 2011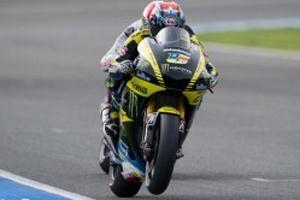 Tapped to replace the injured Colin Edwards in the final race of the MotoGP season, AMA Superbike rider Josh Hayes says he's ready to race, although he admits he's a bit nervous before quite possibly the biggest race of his life.

Hayes was only supposed to be testing the Yamaha R1 at the MotoGP race in Valencia. However, when Edwards was hurt in the crash that killed Italian rider Marco Simoncelli, Hayes was picked to replace him.

The situation is somewhat comparable to being throw into the water rather than being taught how to swim. Hayes has been on fast bikes before, but MotoGP is on another level entirely. Past replacement riders, such as Hayes' frequent opponent Ben Bostrom, have not fared so well in MotoGP with limited practice.

Hayes says he's well aware of all that going into the race.

"The results are tough to come by and the times seem hard to do and the bikes tend to throw them down from time to time," Hayes told Cycle News. "I can't say I'm not nervous. Maybe even a scared a little. I'm going to do my very best and take a measured approach to it. It's going to be a new team, new bike, new tires, new track... I have a lot to take in and learn."