Millsaps Returns To Join Stewart At Joe Gibbs Racing
Chaparral Motorsports
|
November 2, 2011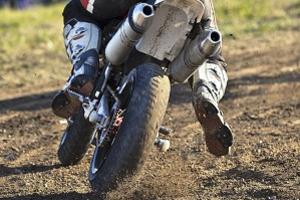 The Joe Gibbs Racing Motocross team is now officially set for next year, with the team announcing last week that they signed rider James Stewart and are now adding returning racer Davi Millsaps.
Stewart received a lot of attention when he joined the team last week, as he's one of the premier racers in AMA Supercross and Motocross. The team, which is part of the larger Joe Gibbs Racing empire, reportedly extended an offer for Stewart to eventually jump to their NASCAR team as well. For the time being, however, Stewart will focus on motocross, where he'll be teaming up with Millsaps, who just recently announced that he'd be returning to the season for the second year.
"OK guys looks like I'm gonna be JGR again this year," Millsaps wrote on Twitter. "I'm pumped about it and with the new teammate it should be a pretty sick year."
Millsaps is 23 and has worked his way up to the very top levels of AMA Supercross and Motocross, though he has not won a 450cc race since 2010. He and Stewart will be riding Yamaha YZ450Fs in both AMA Supercross and Motocross next year.