Pernat: Stoner Owed Apology For Disrespect
Chaparral Motorsports
|
November 1, 2011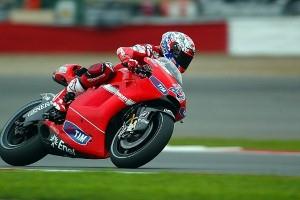 Former Aprilia sporting director and current media commentator Carlos Pernat says that the MotoGP community owes Casey Stoner an apology after the way he was treated in the past few years.
Stoner won the championship in 2007 while riding for Ducati, but he struggled in the next few years. The rumor was that Stoner was dealing with a mystery illness that was causing him to perform poorly in races. This led to much media speculation about the rider's future prospects, and even Stoner's Ducati team showed that they didn't have much faith in the rider.
When Stoner was out with an injury, the team made a multi-million dollar offer to Jorge Lorenzo, which insulted Stoner and eventually led him to leave for Honda. This year, Stoner proved that Ducati made a mistake by easily winning the championship, said Pernat.
"This was a very big mistake by Ducati, a very wrong strategy in dealing with a champion rider," Pernat told the Associated Press. "To make an offer, virtually double Casey's salary, to Lorenzo who had not won a championship, while Casey was away sick, was a big mistake."
And that mystery illness? Turned out to be undiagnosed lactose intolerance - something that was quickly corrected and allowed Stoner to regain his top form.