AMA Pro Road Racing Announces Six Races For Next Year
Chaparral Motorsports
|
November 1, 2011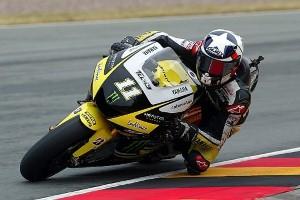 The 2012 AMA Pro Road Racing Series has released a partial schedule of its races for next season, with six events already officially penciled in on the calendar.
As usual, the season opener will be at Daytona from March 15th through the 17th. The 71st annual Daytona 200 will be run on Saturday, the 17th next year.
Despite rumors that the series would skip the Infineon Raceway in Sonoma, California, the race is still on for this year, albeit at an earlier date - this year from May 4th to the 6th.
During the last weekend in May, AMA Pro Road Racing returns to Miller Motorsports Park, sharing the weekend with Superbike, Daytona Sportbike and the Vance & Hynes series. The very next race will be at Road America from June 1st to the 3rd.
Alongside MotoGP, the road racing series will be at the Red Bull U.S. Grand Prix from July 27th through the 29th, a week later than this year's date. The race at New Jersey Motorsports Park has also been pushed back a week, this time to September 7th to the 9th.
The rest of the series will be fleshed out at a later date, with the remaining races scheduled to be promoted by M1 Powersports.