JDR Motorsports Signs Larsen And Moss To Lites Team
Chaparral Motorsports
|
October 29, 2011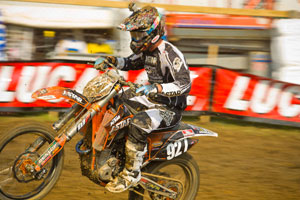 JDR Motorsports is pleased to announce the signing of PJ Larsen and Matt Moss to contest the 2012 AMA Supercross Lites and AMA Pro 250cc Motocross National Championship Series aboard a KTM 250 SX-F.

The JDR/J-Star/KTM team will welcome back Larsen for his third season with the team, his second in the U.S. Larsen, the 2010 Australian Lites SuperX and Australian Pro Lites Motocross Champion, was plagued with injury during the 2011 season where he suffered from a broken wrist during Supercross and a neck injury at the tail end of the motocross season which left him out of the championship competition. For 2012, Larsen will again compete in the Lites classes of both series and has been cleared by his doctor to already begin preparing for the season.

Moss is coming off a successful racing season after being crowned the 2011 Australian Pro Lites Motocross Champion. Like his teammate, Larsen, he also won his championship as a proud member of the Australian JDR/Motorex/KTM racing team. The Australian native has already made the trek to the states and has begun preparation for his Supercross Lites debut.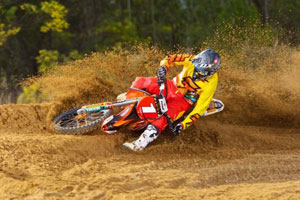 JDR/J-Star/KTM Team Manager Nathan Ramsey commented, "We are very excited about having PJ (Larsen) and Matt (Moss) on our team for 2012 as both riders have been with JDR for at least one season and are familiar with our team and our bike. We feel that both riders will be able to push each other at the test track and should be competing for podium positions when the gate drops at the opening round."

The JDR/J-Star/KTM Team has switched to Lites only for its second season in the U.S. "The decision was made to focus our goal on winning one championship first and expanding our team as we continue to become more successful with our racing efforts in the states," stated Ramsey. "Our plan is to field a three-member Lites team for the 2012 season with the option for each rider to race the KTM 350 SX-F in the premiere Supercross class at select events on the opposite coast of each riders Lites series. With that said, we have plans to release an announcement of our final rider within the next week. In addition, as we make the transition to a Lites only team we have extended an offer to our 450 rider Tye Simmonds to return to our Australian JDR/Motorex/KTM Team to continue to race for us in 2012. We sincerely hope we can make an announcement in the near future that he has accepted and will still be representing our team for 2012."

For more on the JDR/J-Star/KTM team please visit the team website at: www.jdrmotorsports.com/au/index.php.