Stewart Signs Extension, May Race NASCAR
Chaparral Motorsports
|
October 26, 2011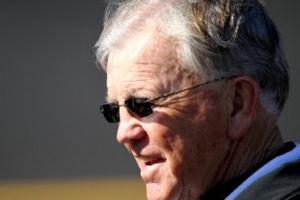 James Stewart has signed a multi-year contract extension with Joe Gibbs Racing's new motorcycle team, in a move that will see the rider potentially compete in some NASCAR events as well.
Stewart is the prize signing of the fledgling team, which is hoping to start getting some wins under their belt in AMA Motocross and Supercross competitions. Though Stewart's past few seasons have been marred by injuries, the rider is motivated and looking to come back strong next year.
As part of the deal, Stewart will also be racing in several NASCAR events as he begins a possible transition between the two sports. Stewart says that he will be focused almost entirely on motocross for the next three years, hoping to break Jeremy McGrath's record of 72 wins. He then hopes to follow McGrath into NASCAR, reports USA Today.
The motocross team was formed by Coy Gibbs, the son of former Washington Redskins coach Joe Gibbs. The new team will share facilities with the famous NASCAR racing outfit. Coy still hopes to add a second rider to team with Stewart for the upcoming seasons.
"We've built a really good, solid team, and this is the right time for us to step up and get a guy and make it happen," Coy Gibbs told the news source. "Obviously, James is the baddest dude on that circuit. To have James pick us, that's a testament to how good our guys are."