Chaparral Expands Its Retail Store To Include A Premier Helmet Showroom
Chaparral Motorsports
|
October 25, 2011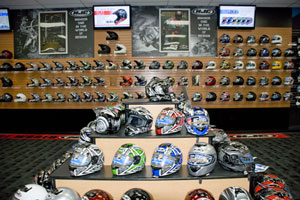 Chaparral Motorsports realizes that the motorcycle helmet is the most important purchase for many riders aside from the bike itself. That's why the company is pleased to announce the grand opening of their brand-new Premier Helmet Showroom, a recently-completed expansion of their main retail location.
This 4,600 square-feet addition is entirely dedicated to the wide variety of helmets that Chaparral carries. Nearly every type of motorcycle helmet is well-represented here with various styles, colors and brands. Chaparral offers a full selection of motocross, full face, open face, modular, ATV and even German motorcycle helmets.
All the major brands are on display in the new add-on, including ICON, Shoei, Bell, Arai, Thor, Fox Racing, Troy Lee Designs, Fly Racing, Vemar, Zox and many others. The new store space is highlighted by the point of purchase displays for the major helmet manufacturers. Each of these boutique displays shows off the history of the brand through a mural of photographs and images, showcasing some of their more famous designs.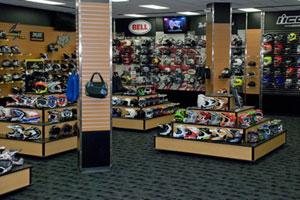 The high-tech expansion to the existing Chaparral store also features electronic messaging displays. These will update with informational and promotional messages about the many helmets and brands that are available for purchase.
California has a helmet law enacted that covers all riders, so this is a necessary purchase for every motorcyclists in the state - and those planning on visiting. Chaparral's new addition carries a broad range of DOT-approved motorcycle helmets, so riders can ensure that they are getting the very best protection.
Some bikers do not like the feel of helmets, but in many case they simply haven't found a style that suits them. This is where the broad selection and veteran expertise of Chaparral comes into play. The sales staff has been helping riders find the right fit for many years, and can help even the most helmet-resistant riders walk away with something suitable for their lifestyle.
Whether you're looking for a pink motorcycle helmet, a military motorcycle helmet, or anything in-between, this new expansion has nearly every option available. Riders in the market for some added protection are welcome to come in and check out the brand-new addition.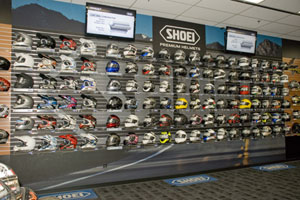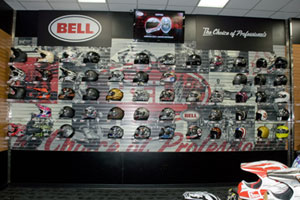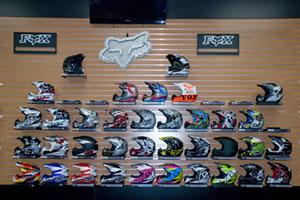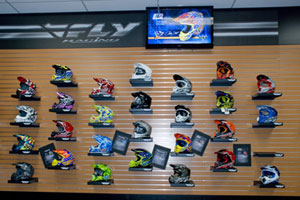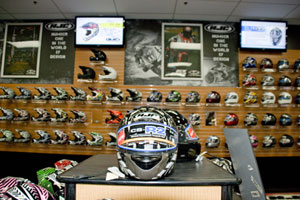 Chaparral Motorsports is recognized as one of the largest motorcycle accessory and vehicle dealerships in the country. Chaparral Motorsports now encompasses a 160,000 square foot footprint. Started as a family motorcycle parts business, Chaparral Motorsports® has developed into a multi-line motorcycle and ATV dealer, offering Honda®, Yamaha®, Kawasaki®, KTM®, Suzuki®, Can-Am, Victory®, Polaris® and Kymco ATV's, motorcycles, and utility vehicles. Check http://www.Chaparral-Racing.com for more news and information.