Suzuki, Hopkins, The Key To MotoGP Movement
Chaparral Motorsports
|
October 21, 2011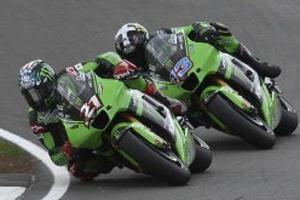 The annual rider carousel in MotoGP is well under way, with riders switching teams, new racers coming in and others leaving. It appears that for the moment, most manufacturers are waiting to see what Suzuki will do before committing to further moves.
Suzuki is going to announce their MotoGP moves this weekend, after which it appears that many other moves will begin to be made. At the center of all of this is John Hopkins, the British Superbike rider who looks ready to return to MotoGP after three years. Hopkins briefly replaced Alvaro Bautista this season when the rider was injured at Jerez. Now, Hopkins is back for the test at Sepang, prompting speculation that Suzuki will return next year with both Bautista and Hopkins.
"I'm just waiting on Suzuki's decision to see what they're at," Hopkins told Cycle News. "All manufacturers are on hold at the moment to find out what Suzuki are doing, because then a lot of stuff will fall into place."
Of course, Suzuki could also move forward with one rider, or potentially even drop out of MotoGP altogether. Hopkins says he has also been offered a spot on the LCR Honda team, so it appears that he will be back in MotoGP next year regardless.