Smage Bros Stunt Show To Be Part Of National Bike Tour
Chaparral Motorsports
|
October 21, 2011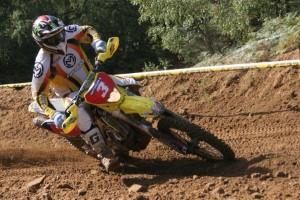 The Progressive International Motorcycle Show kicks off in November, and a new entertainment group has just been added to the roster. Phil and Pat Smage, brothers who ride professionally and first gained notoriety on America's Got Talent, will be hopping around on dirt bikes and performing all sorts of unique tricks at all 12 of the show's locations.

Pat is a three-time national trials champion and the first American in 35 years to win at a world level, according to their audition tape for the TV talent show, which shows the younger brother hopping across boulders on a dirt bike with no front wheel. The duo perform all sorts of unique tricks that will be sure to please guests of the events at all 12 stops on the national tour.

"We are thrilled to join the Progressive International Motorcycle Show's cross country series," Phil told EuroTuner. "This will be the first tour we have ever been a part of and we can't wait to get things started out in San Mateo, California."

The International Motorcycle Show will also have plenty of vendors exhibiting the latest touring bikes, street bikes and motorcycle accessories.