Jake Johnson Wins Grand National Championship
Chaparral Motorsports
|
October 21, 2011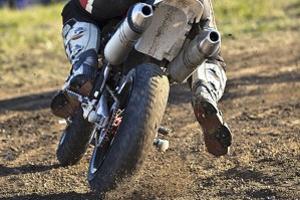 For the second year in a row, Jake Johnson is the AMA Grand National Champion.
The professional rider entered the final race of the season locked in a heated duel with Sammy Halbert and Jared Mees. All three riders, who race Harley-Davidsons, had a legitimate shot at winning the championship going into the race. However, there wasn't too much suspense on the track, as Johnson was dominant from the outset.
Johnson beat Halbert in his first heat race, then took the "Dash For The Cash" race, which also awarded him five points toward the championship. He then turned in a dominant performance in the actual race, taking an additional 24 points that clinched him the championship.
That gave him a 16-point victory over Jared Mees, who took fifth place. Still, Mees has to count it as a good day. The rider was able to manage a fifth place finish, which was just enough to allow him to squeak by Sammy Halbert, who finished third. Despite Halbert's better finish, Mees had a points lead going into the race, which allowed him to ultimately take second overall by just one point.
Rounding out the top five was Brad Baker of Ducati in second and Johnny Lewis of Kawasaki in fourth.