Clooney Will Finally Get To Ride Across Ireland On A Motorcycle
Chaparral Motorsports
|
October 21, 2011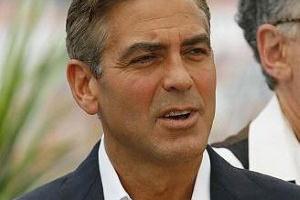 George Clooney recently decided to fulfill a long-standing dream of taking a motorcycle trip across Ireland. The Irish Examiner reports that this is not the actor's first attempt to take a two-wheeled road trip across the Emerald Isle, but all of his previous attempted were postponed due to other obligations. Clooney was in Toronto for the International Film Festival, to support his latest movie, The Ides of March, when he bumped into Irish native Bono.
"I ran into Bono here in Toronto, who was in town for the documentary about U2, and he's as much of a bike nut as I am," Clooney told the news source. "He started telling me about lots of cool places I should check out, so I've committed to going there in April."
Clooney is planning to climb onto his touring motorcycle, a Harley-Davidson model, strap on a motorcycle helmet and set off to see the Irish countryside in the spring, but details of his road trip are largely unknown.
The American actor's great-great-great grandfather, Nicholas Clooney, was born and raised in County Kilkenny, so the news source speculates that this will likely be a destination in George's trip.