Michigan Man, Age 89, Rides 1,000 Miles In A Day
Chaparral Motorsports
|
October 20, 2011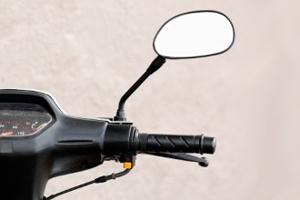 Traveling 1,000 miles in a car is a pretty hefty task and doing so on a motorcycle is even more grueling, but one man made things even more impressive by going the distance in just 24 hours - and he's 89 years old. The Associated Press reports that Michigan native Ward Blanchard is a retired Merchant Marine and a member of the Iron Butt Association (IBA), which is a group of motorsports enthusiasts who regularly embark on 1,000-11,000 mile rides.
Blanchard holds the record for being the oldest member of the IBA, and he is the oldest rider to ever complete the 1,000-mile Saddle Sore ride in under 24 hours, according to the publication. In order to become an IBA member, riders must complete a set distance within a set time - Blanchard completed multiple runs, including 1,500 miles in less than 36 hours.
"Don't let your age tell you what you can do," Ward told the AP. "Just forget about your age and do it."
He rides a black Can-Am Roadster, which is a three-wheel bike with plenty of storage space for his motorcycle accessories. Blanchard has a special motorcycle jacket and other motorcycle riding gear so he is prepared to ride no matter the weather conditions.