American Heat Motorcycle Weekend Comes To A Close
Chaparral Motorsports
|
October 20, 2011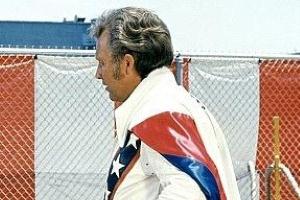 Motorcycle enthusiasts were out in droves in Palm Springs, California, this past weekend for the American Heat Motorcycle Rally. The three-day event saw hundreds of bike owners browsing a number of vendors selling motorcycle gear and other goods, according to MyDesert.com.

On Sunday, Soren Samuelsson, president of the Palm Springs Chapter of the Christian Motorcycle Association, led a spiritual service for about 60 people. The morning event began the third and final day of the rally, which came to a close at 6 p.m.

There were also some celebrity appearances at this year's festival. Robbie Knievel, son of the famed thrill rider Evel Knievel, gave a speech about his father and his own experience on the main stage at the event.

Local businesses in Palm Springs welcomed the bikers. Throughout the weekend, riders could be spotted in restaurants, stores and even tattoo parlors.

"We got a few more vendors this year," one of the event's organizers, Danielle Quire, told the news source. "So far everything seems to be going pretty well."

According to KESQ, one store manager said his sales were up 35 percent compared to last year's event.