Chaparral Motorsports Redesigns Website To Improve User Experience
Chaparral Motorsports
|
October 17, 2011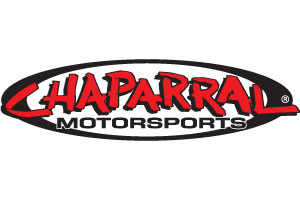 Chaparral Motorsports recently unveiled a wave of upgrades to its website, online superstore a site for riders looking for all the latest motorcycle parts, that will make the experience even easier for motorcycle parts shoppers.
The company is rolling out a complete overhaul of the website that will solidify Chaparral's standing as the go-to place on the web for all the latest motorcycle gear. Perhaps the biggest change to the website is the enhanced search and filter capabilities. With the click of a few buttons, shoppers will now be able to access Chaparral's vast selection of products and accessories and sort and organize at will. New categories such as size, color, style, price and product ratings will make it easier to find the exact product you need without having to comb through pages of items.
This enhanced functionality enables users to shop by their specific motorcycle model as well. Buying motorcycle parts online is made easy thanks to new filters that allow riders to organize by year, make and model. With the wide array of bike parts available for purchase online, this upgrade allows prospective riders to quickly locate the exact model they are looking to replace motorcycle parts on.
online superstore is also one of the premier sites on the Internet for motorcycle parts, and special attention was paid to these items. Chaparral has a gigantic catalog of parts, whether you're looking to upgrade the performance on your bike or replace your worn-out gear. The team at Chaparral has enhanced the ability to search through OEM parts so you can get the exact replacement you need for your model.
Half the fun of shopping is undoubtedly showing off your new purchases to all your friends and family. The new Chaparral Motorsports is integrated will all the popular social media networks. When you buy a product or see something that you want to buy, the new Chaparral-Racing.com will allow you to share that item with your contacts on Facebook, Google+ or Twitter.
In addition, the speed and performance of the website has been upgraded as well so that you can find everything you need quickly and check-out in seconds.
Chaparral Motorsports® is recognized as one of the largest motorcycle accessory and vehicle dealerships in the country. Chaparral Motorsports now encompasses a 160,000 square foot footprint. Started as a family motorcycle parts business, Chaparral Motorsports® has developed into a multi-line motorcycle and ATV dealer, offering Honda®, Yamaha®, Kawasaki®, KTM®, Suzuki®, Can-Am, Victory®, Polaris® and Kymco ATV's, motorcycles, and utility vehicles. Check http://www.Chaparral-Racing.com for more news and information.