AMA Supports Call For Better Study Of Ethanol-Blended Fuel
Chaparral Motorsports
|
October 17, 2011
American Motorcyclist Association Supports Congressional Effort For More Study Of Ethanol-Blended Fuel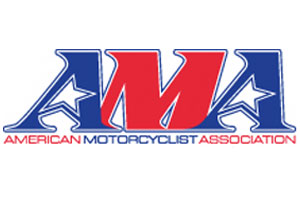 The American Motorcyclist Association (AMA) applauds U.S. Rep. Jim Sensenbrenner (R-Wis.) for introducing a bill that calls for new research into the effects of certain ethanol-blended gasoline.

"The research sought by Representative Sensenbrenner is badly needed to ensure that new ethanol-gasoline blends won't damage motorcycle and all-terrain vehicle (ATV) engines," said Wayne Allard, AMA vice president for government relations. "We are urging all concerned motorcycle and ATV riders to contact their lawmakers to ask them to support Representative Sensenbrenner's bill: H.R. 3199."

On Friday, Oct. 14, Sensenbrenner, who is vice chairman of the House Committee on Science, Space and Technology, introduced H.R. 3199. The legislation would require the federal Environmental Protection Agency (EPA) to seek an independent scientific analysis of the effects of E15 -- a new gasoline formulation that contains up to 15 percent alcohol by volume -- on engines.

"The EPA's decision to allow E15 into the marketplace will impact every American who owns a car, lawnmower or boat," Sensenbrenner said. "Automakers insist that using E15 will void warranties, lower fuel efficiency and cause premature engine failure. In off-road engines, the effects can even be dangerous for users.

"There are serious concerns that the EPA used only one Department of Energy test and rushed E15's introduction into the marketplace," Sensenbrenner said. "This test was limited in scope and ignored a plethora of evidence -- albeit inconvenient evidence for the EPA -- that shows E15 gasoline has a negative effect on engines."

The AMA has repeatedly expressed concerns to government officials and federal lawmakers about possible damage to motorcycle and ATV engines caused by the inadvertent use of E15 when the new fuel becomes widely available.

In a July 11 letter to the U.S. House Energy and Environment Subcommittee, the AMA, along with its partner organization, the All-Terrain Vehicle Association (ATVA), asked "that on- or off-highway motorcycles and all-terrain vehicles be part of any scientific study" into the effects of E15 sought by the subcommittee.

In October 2010, the EPA approved the use of E15 in model year 2007 and newer light-duty vehicles (cars, light-duty trucks and medium-duty passenger vehicles). Then, in January 2011, the EPA added model year 2001-2006 light-duty vehicles to the approved list.

No motorcycles or ATVs are currently on the list.

The AMA and ATVA have expressed concerns about E15 being mistakenly used and damaging engines in motorcycles and ATVs, and about the continued availability of gasoline that has no ethanol, or gasoline with only a 10 percent blend, that is safe for use in motorcycles and ATVs.

The organizations have also expressed concerns about the possibility that "blender pumps" that dispense multiple grades of gasoline through a single hose might introduce enough ethanol into gasoline to be used in a motorcycle or ATV to damage the vehicle; and that ethanol absorbs water, which could be harmful to motorcycles and ATVs.

To contact your federal lawmakers to urge them to support H.R. 3199 go to AmericanMotorcyclist.com.

About the American Motorcyclist Association

Since 1924, the AMA has protected the future of motorcycling and promoted the motorcycle lifestyle. AMA members come from all walks of life, and they navigate many different routes on their journey to the same destination freedom on two wheels. As the world's largest motorcycling rights organization, the AMA advocates for motorcyclists' interests in the halls of local, state and federal government, the committees of international governing organizations, and the court of public opinion. Through member clubs, promoters and partners, the AMA sanctions more motorsports competition and motorcycle recreational events than any other organization in the world. AMA members receive money-saving discounts from dozens of well-known suppliers of motorcycle services, gear and apparel, bike rental, transport, hotel stays and more. Through its support of the Motorcycle Hall of Fame Museum, the AMA preserves the heritage of motorcycling for future generations. For more information, please visit AmericanMotorcyclist.com.