What Is A "Claiming Rule Team?"
Chaparral Motorsports
|
October 12, 2011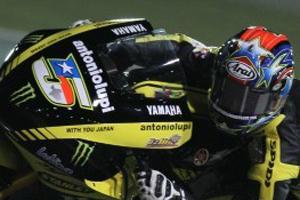 Motorcycle fans may be presented with a new concept for next year's MotoGP field, as a number of new teams will be added to the field. These new groups will be designated as Claiming Rule Teams, or CRTs, under the new MotoGP rules.
The CRT rule is simple at its heart, but somewhat complex in the details. Essentially, it is a new change to MotoGP that is designed to allow more teams to enter, reports Crash.net. Most teams do not have the bankroll of the major factories, so the CRTs get a few concessions - they can use 12 different engines, rather than 6, per year to help with durability, and larger fuel tanks of 24 liters rather than 21.
So what's to stop a manufacturer from simply fielding a CRT with these added benefits? That's where the "claiming rule" comes into play. After every race, each team must put their engine up for sale. Any of the factory teams can then buy that engine outright for the fixed price of 20,000€.
The thinking is that this will prevent the manufacturers from tipping their hand with a CRT. If a factory team came up with a groundbreaking engine design or used expensive technology, one of its rivals could simply buy the engine in a claim if it was used on a CRT. In addition, FIM must approve all CRTs to ensure they are independent of the manufacturer.