"Happy Days" Motorcycle Up For Auction
Chaparral Motorsports
|
October 10, 2011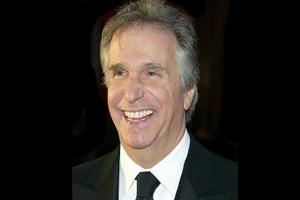 The famous 1949 Triumph TR-5 Scrambler that was ridden by Arthur "The Fonz" Fonzarelli in the TV show "Happy Days" is going up for auction, and the sellers are expecting to get somewhere between $60,000 and $80,000 for the vehicle, according to The New York Times.
That's despite the fact that the motorcycle hasn't actually run since the 1970s and is not exactly in great condition. It's TV tie to the epitome of cool in the 1970s is enough to make it a top collector's item.
In reality, the bike wasn't ever actually ridden by actor Henry Winkler, because he didn't know how.
"I am scared to death of motorcycles. That's how good an actor I am," he told Cycle World in a 2000 interview.
The bike does have a legitimate connection to another legend of the motorcycle community, however. Bud Ekins was an American motocross racer in the 1950s who later went on to become a stunt rider and coordinator in Hollywood. It was actually Ekins who doubled for Steve McQueen in the legendary motorcycle jump scene in "The Great Escape."
When the producers on "Happy Days" needed a bike, the story goes, Ekins originally loaned them a Harley-Davidson. However, since Winkler couldn't ride, stage hands needed to push him and the Harley was too heavy. Thus Ekins got his hands on the Triumph TR-5 Scrambler and the rest is history.