Stoner Breaks Two Records In Japan
Chaparral Motorsports
|
October 5, 2011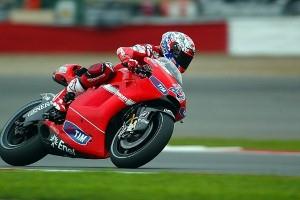 Casey Stoner broke a pair of records this past weekend at Twin Ring Motegi, earning accolades for both his time around the course and overall achievement.
The rider has been fantastic in qualifying this year, and finally was able to break a tie between himself and Valentino Rossi. Both riders earned nine poles in different seasons: Stoner in 2008 and Rossi in 2003. Stoner had the fastest time in qualifying for Motegi, which earned him his tenth pole and sole possession of the season record.
The Australian rider's time was also noteworthy. At 1:45.267, he shattered the previous fastest time, which was set by Jorge Lorenzo in 2008. Lorenzo ended up having the second-fastest time on the track in qualifying.
Stoner said that the team's choice of soft motorcycle tires eventually made the difference.
"So from session one we thought lap times we got to immediately we definitely thought there was a chance of getting there," said Stoner. "Slowly but surely, every session everyone's been getting quicker and quicker and it basically got down to when we put the soft tires on we found huge improvements with the bike."
Unfortunately, Stoner's team wasn't able to translate that success to the race itself, finishing third overall. The soft tires provided him with better grip, but they deteriorated faster over time, which worked against him in a longer race.