Short Signs With McGrath's New Team
Chaparral Motorsports
|
October 5, 2011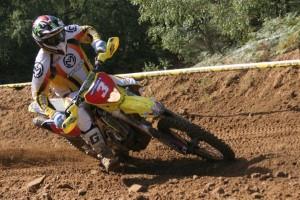 Jeremy McGrath and Larry Brooks have started a new Motocross and Supercross team, and they've announced their first big signing: professional racer Andrew Short.

The team has also announced that they will be working with Honda for factory support. The Short signing makes sense in that respect, as he has spent much of his professional career with Honda, barring a one-year stint this past season with KTM.

Short said he was happy with the KTM team, but was pumped to ride Honda and work with the two racing legends.

"I'm excited to be reunited with Honda again," Short told Cycle News. "I think it's a good move for me since I've been with the Honda program for so long. I'm also excited to be a part of Jeremy McGrath and Larry Brooks. They both have had a lot of success in the past and I look forward working with them."

Short also said that he would be ready to ride for the start of the next season, after suffering an elbow and wrist injury that caused him to miss the last few races of the AMA Motocross championship. The rider estimates he'll be back on a bike at the beginning of November.

The team still needs a second rider, as well as an official name.