Hang On To Your Habits, It's Time For The Annual Nun Run
Chaparral Motorsports
|
October 5, 2011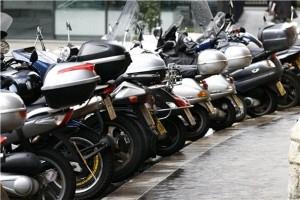 Since 2005, people living in the Houston-Galveston area of Texas have been privy to a sight like no other - nuns riding motorcycles. The 7th annual Nun Run is a 50-mile motorcycle ride from Houston to Galveston, escorted by Blue Knight police. The more-adventurous sisters can be seen riding on the backs of cruiser bikes, while some choose to ride in sidecars. There is also a nun bus for those who just can't bear the thought of riding on actual bikes.

Sisters Rosanne Popp, MD, and Deenan Hubbard founded the Nun Run in 2005, and it has been held every year since to benefit the children and families of thirteen CHRISTUS School-based health clinics. Donations will go toward health screenings, flu vaccines and items such as school supplies.

"We wanted to do something that nobody else was doing," Sister Rosanne told Your Houston News.

There are about 370 participants each year, and the Nun Run is not just about the ride, which is a calm, relaxing drive. Prior to departure, the bikers have breakfast and there is a bike-judging contest. At the end of the run, there is an award ceremony where awards are given out for Club with the Most Riders, Nun's Choice Award, Youngest and Oldest Riders and more.