Checa Is The Champion
Chaparral Motorsports
|
October 5, 2011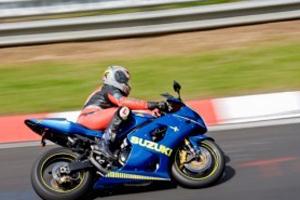 To almost nobody's surprise, Carlos Checa was crowned champion of this year's World Superbike competition this past weekend at Magny-Cours in France. What was surprising was exactly how he did it.
Checa basically only needed to show up and he would have earned enough points to clinch the title. However, the Ducati rider wanted to leave no doubt in anyone's mind who the best rider this season was. After Eugene Laverty briefly flirted with the lead, Checa was able to pass him and win the first race of the weekend.
He could have pulled up a chair and watched everyone else struggle in the next race. Instead, he got on his bike and won his fourteenth race of the season, along with his fifth 1-1 weekend.
"It's a fantastic moment and now is the time to relax," he said after the second race. "Winning the title with a great weekend like this is unexpected. We felt comfortable and in the end I did what I like - race as fast as I can, and win. Now it's time for some celebrations!"
Checa was truly dominant all season, leading 221 of the total laps run. The closest racer was Max Biaggi, with 93.