AMA Grand National Championship Coming Down To The Wire
Chaparral Motorsports
|
October 5, 2011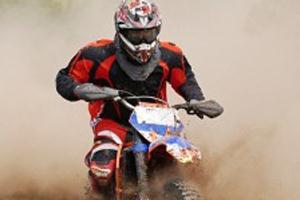 It looks like the AMA Grand National Championship is going to come down to the wire. Motorcycle fans always love to watch final races where the championship is on the line, but it can be somewhat rare. Usually, the champ has a big enough points lead that they can ride conservatively and walk away with the win.
That won't be the case in two weeks, as three riders could all end up as champion. For the first time this season, defending champion Jake Johnson was able to take the points lead. Johnson won the Calistoga Half Mile in Northern California, which propelled him past previous leader Jared Mees, who had a bad night.
Johnson was able to edge out Sammy Halbert, who is also in contention going into the final race of the year. Halbert finished 1.8 seconds behind Johnson, with both riders racing Harley-Davidsons. That was good enough to put him 12 points behind Johnson. Mees is somewhat closer, at just four points behind the defending champion.
Halbert has an outside chance, although he'd need both Mees and Johnson to do poorly. As for the other two riders, it will likely be who finishes ahead of the other.
Whatever the outcome, the Pomona Half Mile is sure to be fun to watch.