Hayden In Hot Water After Tweets
Chaparral Motorsports
|
September 30, 2011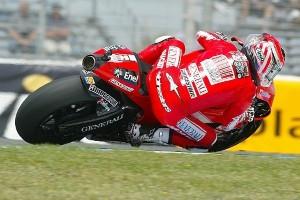 It seems that an athlete is getting into trouble for something that they post on Twitter nearly every week. By most standards, MotoGP rider Nicky Hayden's tweets were rather harmless - but it still has him in a bit of hot water, reports Cycle News.
Controversy has surrounded the upcoming race at Twin Ring Motegi in Japan, as racers, press and mechanics had expressed misgivings about the ongoing situation with radiation in Japan. Officials from MotoGP assured all involved that everything was normal, but the riders at one point considered boycotting the race. That appears to have fallen through, although not if you went by Hayden's Twitter.
"I have taken a very difficult decision not to go to Japan out safety concerns & radiation levels," he wrote. "Hope the fans understand & will support me."
The tweets caused a bit of an uproar, as Hayden would have been the lone rider pulling out of the race. Later, he clarified that it was all a prank: "Gotcha... I was kidding with all that nonsense about not going to Japan. Most saw thru the BS, but a few of ya bite (sic) on it pretty hard."
Hayden later apologized for the stunt and said he was ready to ride in Japan - although he will be leaving his shoes in the country after being advised that they could potentially absorb lingering radiation.