Got $550,000? You Could Race In World Supersport
Chaparral Motorsports
|
September 30, 2011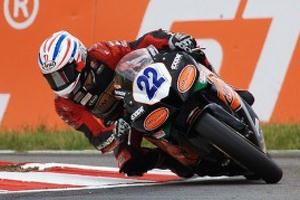 The current reality of motorcycle racing is that some riders will need to bring their own support in the form of sponsorship to even get a seat on a major team. No longer is talent the sole deciding factor - you need to have the pedigree and financial backing to boot.
That's illustrated in the recent advertising by Parkalgar Honda, a World Supersport team, about the vacancy on their roster. The team is looking for a new rider - but not just anyone, reports Cycle News. In addition to the talent, the rider also will need to pony up $550,000 - whether that's in the form of sponsorship or cash out of their own pocket.
No doubt the team has been successful, helping Eugene Laverty relaunch his career in 2009 and 2010 with back-to-back runner-up finishes in World Supersport. However, the new rider for the team will have to be somewhat established already to have the money to even get onboard.
"PTR has a proven track record of producing what is the best Supersport Honda in the world and winning races and scoring podiums on a regular basis," PTR director Simon Buckmaster said in a team press release. "The pedigree is there and we have an opening for a single racer for 2012 to join us and ride our bike... the rider will have to bring money for the seat, though - that is the reality of motorcycle racing in these very difficult financial times."