Motorcycle Thefts Fall
Chaparral Motorsports
|
September 22, 2011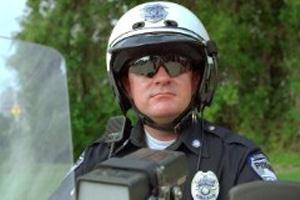 The National Insurance Crime Bureau has released their annual report on the rate of motorcycle thefts around the country, and it was good news for riders as thefts were down from prior years.
The bureau recorded 49,791 incidents of theft in 2010, which was a 24 percent decrease from 2007, when the annual total was at 65,678. The data is compiled from theft reports submitted to the National Crime Information Center.
Some brands proved to be more popular than others. Honda was the most popular make to be stolen, at 12,260, making up nearly 25 percent of all thefts. Yamaha, Suzuki, Kawasaki and Harley-Davidson made up an additional 50 percent, with other makes and models comprising the remaining thefts.
Location also plays a key role in theft. California had the highest rate of theft in the country, followed by Texas, Florida, North Carolina and Indiana.
Although the downturn in thefts is obviously a good sign, the company also noted that motorcycle sales have fallen during the same time period. From 2007 through 2010, sales were down a reported 16 percent. So while better security may have factored somewhat into the drop-off in thefts, part of that can be explained by fewer motorcycles on the streets.