Honda Blocks Barcia From Entering EnduroCross
Chaparral Motorsports
|
September 16, 2011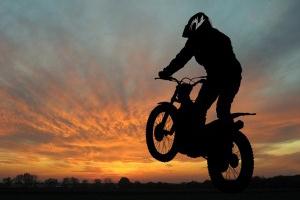 EnduroCross is quickly gaining steam as an alternative form of motorcycle racing, and it's piqued the interest of some top riders. Justin Barcia, fresh off his AMA Motocross season, was hoping to give it a shot this upcoming weekend, but it appears that his factory sponsor, Honda, has put the kibosh on that.
"The team and I have been training just up the road," Barcia originally told Cycle News. "We decided that since we were in town we'd come check out the races and cheer our teammates on. I just said hey, 'I want to give this a try,' so our guys made a few calls and I'm going to race Saturday. I've seen these races on TV before and the tracks are pretty gnarly. I will definitely be talking with the rest of the GEICO Honda guys to get some tips. I really expect to have a lot of fun racing against the best guys in Endurocross."
After hearing this, however, Honda was not too keen on one of their top riders participating in a dangerous sport with little training or practice time. Barcia took to Twitter to explain that the factory had discouraged him from doing so.
It would have been interesting to see how a top rider handled the unique EnduroCross track, but apparently racing fans will have to wait a bit longer before they see some of motocross' best try out the sport.