Bystanders Save Motorcyclist's Life
Chaparral Motorsports
|
September 16, 2011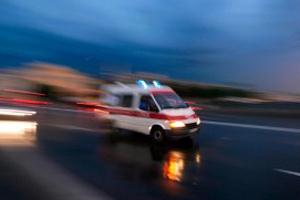 A video depicting the rescue of a college student involved in a motorcycle accident has gone viral, with many praising the bystanders who rushed into action and saved a young man's life.
Brandon Wright, a 21-year-old college student at Utah State, was riding on his motorcycle when a black BMW turned into his path. Wright went to the ground to avoid the car, but impacted anyway. Both the vehicle and the motorcycle caught on fire, and Wright slid underneath the BMW and became trapped.
What happened next was captured on video. Almost immediately, a group of bystanders rushed to the accident. Despite the possibility of a vehicle explosion, they were able to lift the car and pull Wright to safety.
Wright is now recovering in a hospital with multiple injuries, but doctors expect him to make a full recovery.
"I'm just very thankful for everyone that helped me out," Wright told The Associated Press. "They saved my life."
Wright was not wearing a motorcycle helmet during the collision, but luckily escaped without head trauma. He said he plans to wear a helmet from now on and may also begin promoting motorcycle safety once he recovers.