Vance & Hines Aiming For More Records
Chaparral Motorsports
|
September 2, 2011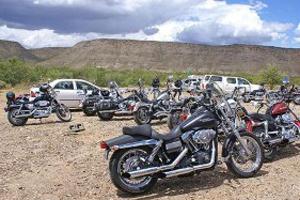 The Vance & Hines bikes were out in full force at Indianapolis Motor Speedway this past weekend, and CNET took that opportunity to visit the company's factory, which is located nearby. The motorcycle performance company has had a hand in developing some of the most important racing technology in history, and looks to still be pushing the boundaries to this day.
According to the news source, Vance & Hines was the first company to engineer a bike that could break the seven-second mark on a quarter-mile track. A "Screamin' Eagle" motorcycle put together by the company was able to post an official time of 6.99 seconds in a historic moment.
Now the company has another record set in its sights: the 200 miles-per-hour mark on a quarter-mile track. Sure, some companies have done so at the Bonneville Salt Flats, but getting to that mark in a competition is another story. One of their designs is close - hitting 199 miles per hour during a quarter-mile.
Eddie Krawiec, who races for the Vance & Hines team, says that he's hoping to be the one on the bike when it finally happens.
"I'd love to be the guy who does it, but every racer on the circuit wants the same thing," he told CNET.