Leno Brings His Bikes To Miller
Chaparral Motorsports
|
September 2, 2011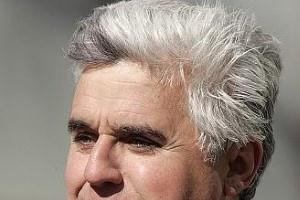 If you have a massive garage filled with nearly every vehicle model known to man, what do you do with all those vintage cars and motorcycles? Well, if you're talk show host Jay Leno, you race them.
Leno founded a team, Big Dog Garage Racing, to help him bring some of his older models to the track for vintage races across the country. Previously, the team has stuck mainly to cars, but Leno has a big collection of bikes as well. This weekend, the team will be hitting Bike Fest to compete in the American Historic Racing Motorcycle Association's Bonneville Vintage Grand Prix, which includes classic models from a wide range of years.
The team will be bringing a 1976 Honda Formula 500 and 1993 Honda open two-stroke to the competition, and hope to end the day on top of the podium.
Leno and his team have previously competed in the automobile races at Miller, but this is the first time they'll be bringing the bikes. The team decided to return after their previous experiences at the track.
"The reception that the Big Dog Garage Racing Team received at Miller Motorsports Park was second to none in my 30 years in motorsport," said Ron Bermudez, the team's general manager. "The staff made us feel at home after our long trip from Jay's garage in California."