Anticipated Speedway Confrontation Ends In Crash - Again
Chaparral Motorsports
|
September 2, 2011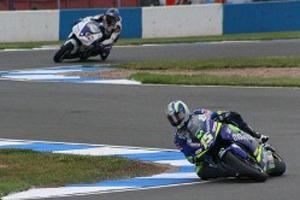 For Speedway racing fans, the names Billy Hamill and Billy Janniro are synonymous with "legendary." For years, these two riders have been considered among the best to have ever competed in the sport. Fans have been clamoring for the two to go toe-to-toe in a "Battle of the Billys" to see which would end up on top.
Yet it appears that race was simply not destined to be. Back in May, the two riders squared off during the main event four-lap race. Hamill and Janniro got out in front and racing fans got to see what they wanted, but other riders in the race got in a crash and the event was stopped in the middle. Since Janniro was in the lead, he got the win, even though all four laps were not run.
"The whole place booed. It was one of those bummers. Everyone wants to see it," Industry Speedway promoter Jeff Immediato told the Pasadena Star News.
This past weekend, it looked as if Hamill and Janniro would be on the same track once again - both had qualified for the main event. The two were once again dueling out in front, but on the third lap, Hamill's front wheel collided with Janniro's back wheel. Again the crowd erupted in boos - the full race wouldn't be seen again, as both riders went down.
Janniro was again declared the winner because he was in front, and it wasn't clear who was responsible for the accident. But if it's up to racing fans, these two will hopefully be on the same track again one more time.