Bikers To Ride Cross-Country For 9/11 Victims
Chaparral Motorsports
|
August 31, 2011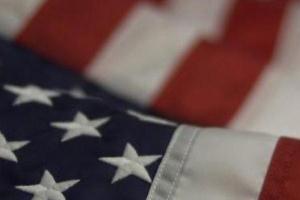 Ken Nacke and his brother Louis always talked about hitting the road on their motorcycles and seeing the country together.

"We always wanted to see Mount Rushmore, Yosemite, Yellowstone," Ken told the San Francisco Examiner. "That kind of stuff is what we planned to do."

Unfortunately for Ken, his brother died before the trip could be made. Louis Nacke was one of the 40 passengers who died on September 11, 2001, when United Flight 93 crashed into the Pennsylvania countryside.

Now, a decade later, Ken and nine other motorcyclists are undertaking the trip that he never got a chance to ride with his brother. Starting in San Francisco, California, the group will be engaging in "Ride With The Forty," named after the forty people who died in the plane crash.

Nacke has organized two other such rides before. Together, the two journeys raised more than $150,000 for the Flight 93 memorial that is going to be built in Shanksville, PA. The plan is to arrive in time for the ribbon-cutting ceremony on the memorial this year.

Although the journey is for a good cause and the tragedy is nearly a decade removed, Nacke and his comrades (some of whom were also related to Flight 93 victims) don't view the sojourn as a simple task.

"It's not an easy journey," Nacke told the news source. "You're on a motorcycle, the weather plays in, emotions play in. It's really a labor of love."