Upgrades To Harley Cruisers
Chaparral Motorsports
|
August 30, 2011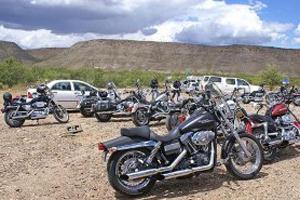 Harley-Davidson is always one of the preferred brands for riders who enjoy the cruiser style of bike, and this year the classic company is offering a range of new features on their bikes to keep drivers coming back for more. Chief among these is the addition of the Twin Cam 103 powertrain to more models, essentially giving some older lines a nice power upgrade.
The Twin Cam 103 will now be standard on all Softail and Touring models, and also all Dyna models with the exception of the Street Bob and Super Glide Custom. Most of these bikes previously had a Twin Cam 96, but Harley says that the new engine represents about a 6 percent performance upgrade.
For those who like to tour some of the time, but also want a bike for everyday riding, the Dyna Switchback is Harley's offer. This motorcycle features detachable hard saddlebags and a removable windscreen. This way, a rider can run unencumbered over short distances, but still have the option for longer rides should they choose.
Finally, Harley is selling a 10th Anniversary Edition of the V-Rod, which features unique badging and extra styling to differentiate it from the other V-Rods Harley sells.