Teen Rider Sets Record In Canada
Chaparral Motorsports
|
August 24, 2011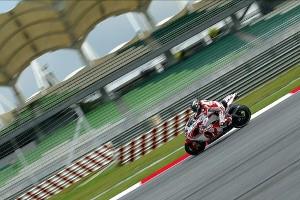 History was made in Canada this past weekend, as 14-year-old Stacy Nesbitt proved the doubters wrong and entered her name into the record books by winning the Honda CBR125R Challenge series.
Nesbitt is the first female to win a major professional race series in Canada, reports the Ottawa Citizen. Race organizers also believe that she is the first woman to win a major professional series in the world, although they are working to verify that claim.
"It's just so awesome," Nesbitt told the news source as she pulled up into Victory Circle this past weekend.
Plenty of women have gotten on the track and won a race or two before, but Nesbitt is believed to be the first to put together an entire season. She did it in dominating fashion, as well. By the time the final race rolled around, Nesbitt had a 28-point lead on the next-closest rider in the standings. Although she could have simply raced conservatively and cruised to the overall victory, she raced hard in the final competition and won that race as well.
The Honda CBR125R Challenge is a developmental series for up-and-coming young riders. Nesbitt, who is only 14, hopes to step up in class as her professional career continues.