Spies, Yamaha Team, Ready For Indy
Chaparral Motorsports
|
August 24, 2011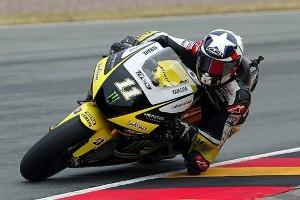 With MotoGP coming stateside for the second time this year, one of the riders who is excited for race day is American racer Ben Spies, who will be competing for Yamaha this weekend.
Spies had a good showing on the track his rookie season, and will of course have the full support of the crowd, who will be cheering on the American-born rider. The young competitor got his first-ever win this season at Assen in the Netherlands, but has just one other podium in other races and currently sits at sixth overall in the standings.
Still, Spies is optimistic, as he has been dealing with a trapped nerve in his arm that now appears to be getting better.
"I'm really hoping to be completely fit for this weekend," he said. "I've still got some numbness in the arm but it is better than it was at Brno. I've been looking forward to this race all year; it was pretty crazy last year as a rookie to take pole and a second in the race."
Meanwhile, as the season winds down, much of the attention will be on Spies' Yamaha teammate, Jorge Lorenzo, who is currently in second place and is looking to chase down points leader Casey Stoner.