Wiles Wins Seventh-Consecutive Peoria Race
Chaparral Motorsports
|
August 23, 2011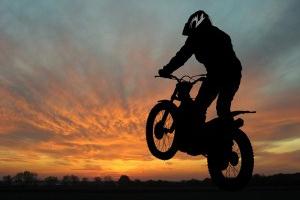 Henry Wiles has come close to doing what only one rider has done before him - winning eight straight Peoria TT Nationals.
The prestigious competition dates all the way back to 1947, and has seen a number of racers take first place over the years. However, stringing together multiple wins in a row at any race, let alone one as competitive as Peoria, is very impressive.
Chris Carr accomplished the feat in the early 90s, winning eight consecutive Peoria TTs to earn the record. Now, Henry Wiles will have a chance to do so the next time he visits the track. The racer was dominant this past weekend, going wire-to-wire in a 25-lap performance for his seventh consecutive win at Peoria, bringing him one step closer to Carr's record.
Wiles never looked to be in serious danger of losing the race, but admitted he was worried at one point.
"I won the race on probably the worse-handling bike I've ever had at Peoria," he told Cycle News. "I came so close to screwing up big time off the jump that one lap. I thought for just a second that my streak might be over, but fortunately I was able to save the thing."
Jared Mees and Sammy Halbert rounded out the podium.