Canadian H.O.G. Rally Set For British Columbia
Chaparral Motorsports
|
August 19, 2011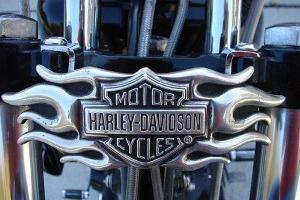 Harley Owners Groups (H.O.G.) from across the country hold rallies all throughout the year, but America is not the only country that has dedicated Harley riders. The 16th annual Canadian National H.O.G. Rally is expected to attract riders from all across the Great White North.

This year's event is scheduled to be held in the beautiful area of Kamloops, British Columbia, from August 25-27. Thousands of motorcycle owners from all throughout Canada are expected to descend on the town for a weekend of fun and Harley appreciation.

"The location is stunning, and will most certainly provide a great reason for participants to ride to the rally destination," said Gina McNeil, one of the organizers of the event. "Our focus this year has been to identify a setting which allows for great riding, giving our participating H.O.G. members the chance to pursue their passion for the open road [while] surrounded by friends; so I really look forward to welcoming our members in Kamloops."

The main attraction for many will be the parade, which is expected to include more than 1,200 motorcycles from across Harley's historical lineups. Other activities planned for the weekend include Biker Bingo, field games, a motorcycle contest and even a fashion show that will model all the latest motorcycle gear and clothing.