Honda Weighs Future Of Dovizioso, Simoncelli
Chaparral Motorsports
|
August 17, 2011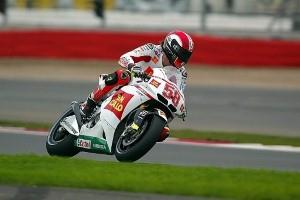 Honda will be making a decision on the future of their factory racing team by the next MotoGP race in Indianapolis, reports Yahoo! Sports.

Last month, it was reported that Honda would likely be reducing their budget next year, possibly cutting down to just two factory bikes. Honda currently fields three riders on their factory team - Dani Pedrosa, Casey Stoner and Andrea Dovizioso. They also give factory support to San Carlo Honda Gresini rider Marco Simoncelli.

Honda boss Shuhei Nakamoto has a tough decision to make. The budget has to be cut somewhere, and Stoner and Pedrosa are basically assured of their jobs. So should the team stop factory support for Simoncelli, cut Dovizioso, or try to keep both?

"I'm not happy about [Dovizioso and Simoncelli]," Nakamoto was quoted as saying by Gazzetta dello Sport. "Marco goes well in qualifying, but then he's had some problems in the races. Andrea has improved, he's third in the championship, but he's not at the top yet. We want to win and at the moment they aren't winning."

Of course, Nakamoto's decision was made no easier by the recent results. Apparently Dovizioso and Simoncelli were motivated by the comments, as they finished second and third on Sunday in the Czech Republic to help Honda sweep the podium for the first time in five years.